Geri Lopker & Associates
17853 Santiago Blvd.
Suite 107-301
Villa Park, CA 92861
Tel: 714-532-2802
Fax: 714-997-1921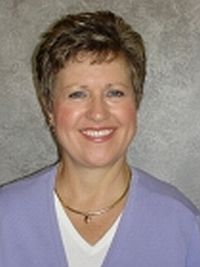 Geri Lopker and Associates can help your organization to succeed. We work with you to increase your effectiveness, reach your goals, and improve your organizational health. We examine, with you, the current status of your organization's culture, values, systems, operations, and behavior. And, we plan together a precise intervention that will improve your chances of success. We realize that you come to us with specific needs, for example:
Accountability
Team interactions
Strategic planning
Skill alignment
Professional development strategies
Effective use of technology
Workplace climate
Employee morale
We work with your managers and staff to identify, develop, and apply strategies that result in progress (from top to bottom) toward adapting to a changing environment, resolving problems creatively and productively, and learning from experience. What do you really need right now? We can provide:
Organizational assessment
Strategic planning
Change management
Leadership assessment and development
Performance improvement
Team building
Meeting and group facilitation
Retreat planning, design and facilitation
Executive and management coaching
Problem solving
Conflict resolution
Departmental restructuring
Performance Consulting and Organization Development
Organizational, departmental, team and individual assessments focusing on achieving business goals, and improving performance, productivity, and profitability
Cause Analysis, seeking to match the factors causing the issues, challenges and lack of achievement
Intervention recommendations and options
Intervention design, development and implementation (including instructional design and development, training delivery, training, train-the-trainer and SME training, and executive coaching)
Evaluation and follow-up on the intervention(s) for sustained improvement
Evaluation of your current training programs using Human Performance Technology standards
Strategic Leadership and Facilitation
Strategic Visioning and Planning meetings and retreats
Leadership and management development
Succession Planning and Performance Development
Developing Accountable organizations
Team Facilitation
Leadership, Management and Team Development focusing on:
Accountability
Team success
Communication
Conflict prevention and management
Team-building events
Customized Programs
Course Design and Development custom tailored to your audience and situation on most "soft" skills and operational skills
Customized training programs linked to business needs; programs are tailored to meet the knowledge/skill needs of employees, managers and leaders
Development (and production, if desired) of all support materials including participant workbooks, job aids, leader guides, and audio-visuals that support transfer of learning back to the job
Simple to use and implement job aids
Development and implementation of new employee on-the-job and structured-on-the-job training programs
Train-the-Trainer and Facilitator Workshops
Exceptional standard and customized train-the-trainer workshops focusing on participant transfer of learning, active learning, interactive training, and return on training dollar investments
Presentation skill building for business development professionals, presenters, trainers and executives
Powerful training techniques for Subject Matter Experts (SME) who are providing training
Call Geri today! Quality service, reasonable rates.