Geri Lopker & Associates
17853 Santiago Blvd.
Suite 107-301
Villa Park, CA 92861
Tel: 714-532-2802
Fax: 714-997-1921

About Us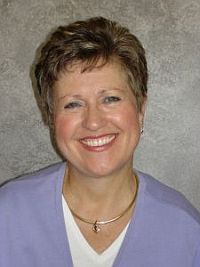 Geri Lopker is a trainer and performance consultant, and President of Geri Lopker & Associates, an independently owned performance consulting, training and instructional design firm. Geri Lopker focuses on organizational performance improvement, and leadership and employee development. She has over eighteen years of experience consulting and training in the areas of systems, finance, change management, diversity, leadership development, communication, strategic planning, team building, and customer relations. Ms. Lopker excels at facilitating focus groups, conducting needs analysis, designing interventions, training and materials, and speaking to diverse groups. Ms. Lopker earned a Master of Human Resources and Organization Development from the University of San Francisco. She has also earned the prestigious Certified Performance Technologist (CPT) designation. She is an adjunct professor for Chapman University and ASTD teaching the Human Performance in the Workplace Certificate Courses. She also has served on ASTD-OC's Total Trainer Program faculty for 7 years. Since 1985, we have designed and conducted hundreds of custom designed in-house workshops for a wide range of industrial, non-profit, government and Fortune 1000 clients.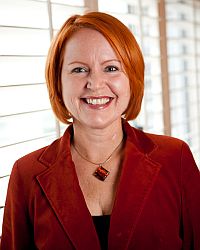 Denise Lamonte is experienced in building organizational, team, and individual capabilities through needs analysis, organizational effectiveness interventions, instructional design, facilitation, and program evaluation. Her 20 years in training and development includes both external consulting and serving in a variety of roles within organizations. A flexible professional, Denise has worked in a variety of industries including biotech, education, telecommunications, finance and healthcare. During her career she has mastered her skills in facilitation, performance improvement consulting, instructional design, evaluation, needs assessment, team building and change management. Denise effectively works with groups and individuals in all levels of organizations including executives, managers, and front-line staff. Her success in collaborating with these groups and individuals is due to her ability to build rapport, listen, ask questions, focus on organizational goals, and practice diplomacy while speaking the truth. She particularly enjoys helping teams improve their effectiveness through creative approaches to team building. Denise has held the professional designation of Certified Performance Technologist (CPT) since 2003 and was one of the first 100 professionals to receive this designation. The CPT signifies that Denise has demonstrated skill in systematic and systemic analysis, design, implementation and evaluation of solutions for improved performance. Denise is a DDI (Development Dimensions International) certified instructor and has served three one-year terms as a board member of the Orange County chapter of the American Society for Training and Development (ASTD-OC). She is a master trainer in the ASTD-OC Total Trainer program, and has presented workshops and keynotes for the Los Angeles, Orange County and San Diego ASTD chapters. She earned her BA in Speech Communication from California State University, Fullerton.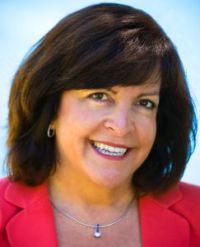 Rhonda Askeland has a twenty-year background in training and development working with leaders at all levels – from C-level to individual contributors. Rhonda brings her sales and consulting experience and blends it with her ability to translate needs into a training design and experience that gets immediate and outstanding results. Her approach to design is to take the needs of the learner from awareness to application in a creative and engaging way. Her creativity in design and delivery earned her recognition in "Training" magazine for innovative training and experiential learning techniques.She has worked for training companies, Blessing/White and TRACOM. She has worked as an internal learning partner for AMC Mortgage Services, Option One Mortgage and McGraw-Hill and in her own consulting business. One recent project was co-designing, developing and delivering a leadership development program for senior leaders. This yearlong training provided opportunities for senior leaders to work on real-world issues and problems. She has worked with leaders in Fortune 500 companies like Hewlett-Packard, Southland Corporation, and SC Johnson. Her work with leaders has included a 15-day management development initiative. Additionally, she designed and delivered a soft-skills program for senior leaders at Option One that utilized custom video and an online tool kit designed to increase performance of their associates with follow-up support activities. She has worked with management in organizations such as Kimberly-Clark, the New York Times and Taylor Made Golf on sales leadership initiatives like improving sales team performance, using communication styles to increase sales and applying financial acumen to improve sales quality. Rhonda earned a Bachelor's Degree in Communications from Whittier College and has numerous certifications in training design and delivery. She is completing her Masters Degree in Organizational Leadership. Rhonda is the 2009 President of the International Society for Performance Improvement, OC Chapter.
Call Geri today! Quality service, reasonable rates, great results!